Advertising Opportunities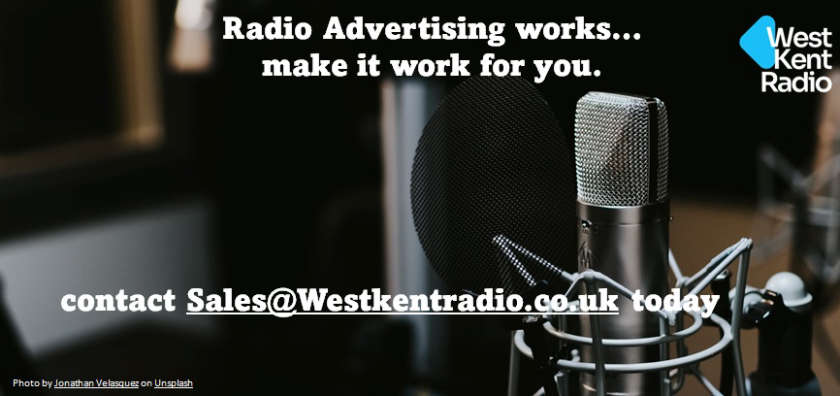 Are you thinking about advertising your business on the radio? If your customers are in Tunbridge Wells,
Tonbridge or surrounding villages West Kent Radio offers the most cost-effective way of delivering your
message to them.
We are a not-for-profit, charitable organisation and by advertising with us or sponsoring our shows your
business is supporting the local community by helping us to maintain our service. As a charity, our aim is
to generate enough income to maintain the service, not make big profits for shareholders and therefore
we are able to keep our advertising costs low.
We have a range of advertising and sponsorship packages to suit every budget and you can advertise your business with us or sponsor a programme or a feature such as weather and travel. We also offer website banner advertising packages, so don't delay, contact us today.


CONTACT SALES
To find out how you can get West Kent Radio working for your business, email sales@westkentradio.co.uk or complete the form below.
Terms and Conditions
Check our full advertising terms and conditions.
Tim Godsalve

4:00pm - 7:00pm

Drivetime sponsored by OMB Tax Ltd

Mona Channet

7:00pm - 8:00pm

Pure 80's